Phoenix Residential Windows & Glass
Does your home have a broken window? Rely on us for your window restoration, repair and replacement needs. Superior Replacement Windows Phoenix, AZ specializes in replacement and repair of these quality glass and window products:
Window Glass Replacement Units
Single pane and dual pane window glass for replacing broken panes or window seal failures. Annealed and tempered glass is available in a variety of thicknesses, colors and low-e coatings. Stock glass is available for single pane windows and sliding glass doors. Dual pane units (IGUs) are all custom sized and fabricated at our manufacturing facility in Phoenix, Arizona. Laminated afety glass is also available for security applications, doors and windows near the ground. Typical lead times for dual pane and tempered glass panels is five to seven business days upon receipt of deposit.
Glass Shower Doors and Tub Enclosures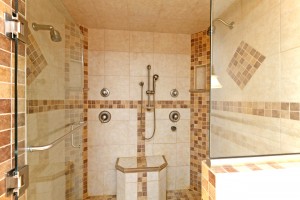 Superior Replacement Windows Phoenix are experts in configuring, designing and installing custom glass shower and tub enclosures, bathroom shower doors, frameless shower doors, sliding shower doors and frameless tub enclosures. We ensure the enclosure is properly ventilated and account for water containment to prevent leakage and shower head spray outside the enclosure. Standard glass sizes are utilized to lower costs by minimizing cutting and assembly requirements. When properly measured and installed, a glass shower enclosure can give lasting beauty and value to any bathroom or tub.
Tempered Sliding Glass Doors
Sliding Glass Doors in Phoenix can be one of the most vulnerable windows in your home. Flying debris from landscapers, golf balls, misguided pets and birds can cause chips and cracks. We only install tempered or laminated safety glass sliding glass doors. Because of the size of the doors, most use insulated glass to increase the energy efficiency and cost savings.
Tempered or Annealed Glass Table Tops
Superior Replacement Windows Phoenix provides custom glass that is sized to fit any household table, furniture piece or patio table with a center umbrella hole. A glass specialist will visit your home to specify the glass type (safety), thickness, edging and dimensions to meet your table top application.
Bow and Bay Windows
Bow and bay windows by Superior Replacement Windows are carefully selected and designed to enhance the look and value of any home or commercial property. We offer a wide range of curved, boxed and bayed window configurations and angles. A tinted, insulated, laminated or architectural glass can be selected to enhance the performance of the bow or bay window.
Custom Mirrors and Bathroom Glass
We also offer custom glass mirrors, wall mirrors, bar mirrors, vanity mirrors, bathroom mirrors, decorative mirrors and shelving. We provide consultation and help design a unique look for your home or office. Our installers use the finest hardware and adhesives to ensure your mirrors last a lifetime.
Insulated Replacement Windows
Energy savings and environmental concerns make our affordable replacement windows a wise choice for any home or business looking to upgrade from single pane windows. Dual pane and triple pane replacement windows are available from top manufacturers such as Milgard, Jeld-Wen, PlyGem and Provia.
Skylights and Roof Windows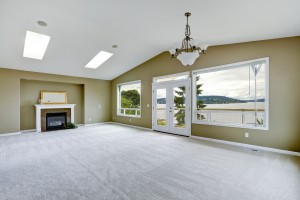 Skylights and roof windows are exposed to weather elements, flying debris and fallen trees. When damage occurs, our installers specialize in replacing commercial or residential skylights and roof windows. Care is taken to ensure proper fit and sealing to prevent water leakage.
Glass Shelves
Superior Replacement Windows in  Phoenix will custom fit glass shelving in furniture or wall mounted. Various shapes, tinting, mirrored or laminated glass can by installed by our trained professionals.
Window Screens
Custom screens and replacement screens for your home or business windows can decrease energy costs and keep out unwanted debris and pests. Our trained professionals can handle any screening project including large area sliding doors, security screens, curved windows, pet screens, and solar screens.
Make Superior Replacement Windows your first choice for all your residential glass needs in the Valley of the Sun.